CW Moline Insurance Joins Strong Insurance: A New Chapter Begins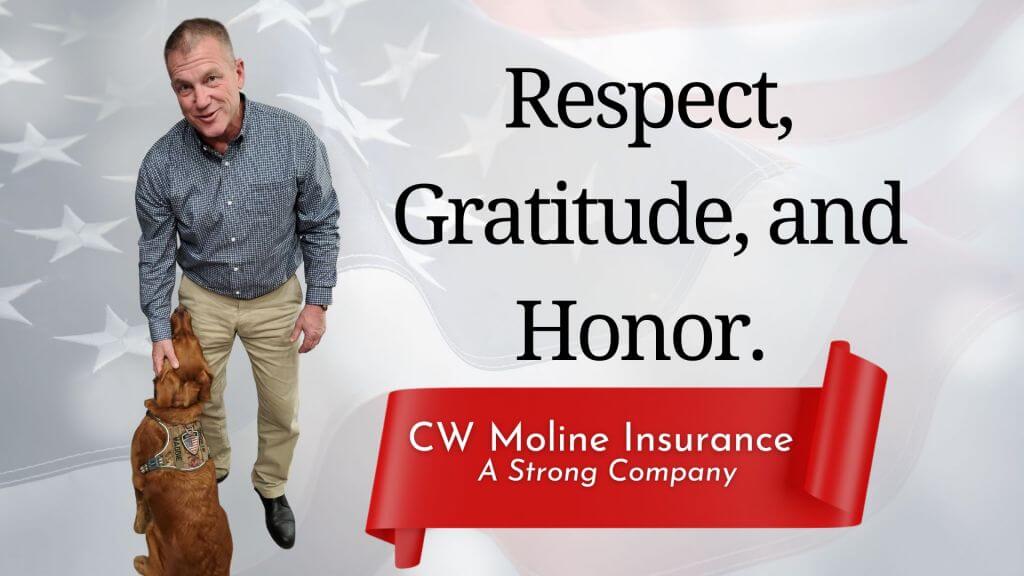 A significant change has taken place in Austin, Minnesota's, insurance landscape. Dan Strong, owner of Strong Insurance, recently acquired CW Moline Insurance, marking a new chapter for local individuals and businesses seeking insurance solutions.
Same Great Service, Same Commitment to Clients
Under the umbrella of Strong Insurance Services, Inc., this dynamic group of insurance agencies now stands united. CW Moline Insurance, previously known for providing exceptional insurance services in Austin and throughout the state of Minnesota, now operates as part of the Strong Company family. As Dan Strong envisions, the path ahead holds the promise of growth and continued support for the community.
"Regardless of the solutions we develop with our clients," Dan stated, "we're here to limit our clients' exposure to risk and go the extra step."
The integration goes beyond mere ownership; it's a collaboration that seamlessly connects all the locations, ensuring that each office functions efficiently. Whether you're in Austin, Brainerd-Baxter, Duluth, Nisswa, Wadena, or Alexandria, the same commitment to service and expertise is readily available.
Dan expressed his vision for the future, stating, "Are we going to continue to grow? That's my hope."
A Personal Journey and Professional Growth
In tandem with his successful career in the insurance industry, Dan has served in the National Guard and has 24 years of service. His journey in the National Guard took him to Iraq during Operation Iraqi Freedom, where he moved from his original MOS 11-Charlie indirect fire infantry service to civil affairs, where the team he was on played a pivotal role in ensuring the safety of supply routes. His experiences in the military forged a strong sense of duty, discipline, and resilience that he carries into his professional life.
"I'm glad I went to serve," Dan revealed, adding, "and I'm also glad that I still have all of my digits!"
Comprehensive Insurance Offerings
Under the unified banner of Strong Insurance Services, Inc., CW Moline Insurance provides a wide range of insurance options. These include healthcare insurance and life insurance, covering individuals both over and under 65 years of age. They also specialize in non-securities annuity investments, contributing to client's desired retirement needs.
One of their key areas of expertise lies in Medicare and MNsure, where they guide individuals both over and under the age of 65 through the complexities of healthcare coverage. This includes assisting in finding the right insurance plans with doctors in-network, ensuring medication coverage, and addressing dental needs.
Dan emphasized the importance of making plans for coverage and investment, but keeping those plans open to adaptation, stating, "We encourage everyone to keep their options flexible."
Business and Group Coverage
CW Moline Insurance helps businesses establish group health coverage, with a focus on creating customized group plans tailored to the unique needs of employers. These comprehensive plans may include benefits such as dental, life insurance, and short- and long-term disability options.
"Even if you don't offer health insurance, you can offer dental, life insurance, short- and long-term disability. There's still a value in offering a suite of benefits."
A Heartfelt Transition
The acquisition of CW Moline Insurance is more than just a business transaction; it's a transition marked by respect, gratitude, and honor. CW Moline Insurance was founded by Chuck Moline, who was a well-respected figure in Austin, Minnesota. Dan and Chuck got to know each other after Chuck decided to step away from the business to spend more time with his family.
"Chuck was just one of those people you meet who you could really connect with," Dan recalled.
Chuck's passing in 2023 left a significant void in the business community, but his legacy lives on. His commitment to his work and his deep family values left an indelible mark on those who had the privilege of knowing him.
"It has been such an honor to see that level of love in a family."
Continuity in Chuck's Honor
Jena Niemeier, an agent who had recently joined Chuck, played a crucial role in maintaining the business's continuity during the transition after Chuck's untimely death. Her dedication and hard work were not only recognized but deeply appreciated by Chuck.
"I have a great team, all around, and we are very excited to have Jena part of that," Dan revealed. "She loves what she does. She loves helping people, and she's passionate about it."
Jena and the rest of the CW Moline team's passion for helping people ensures that Chuck's legacy lives on through the continued success of CW Moline Insurance's clients.
The Human Touch in Insurance
One of the hallmarks of CW Moline Insurance and the Strong Insurance family is their genuine care for clients. They understand that insurance is a significant financial commitment and work tirelessly to find the right coverage for each individual.
The team at CW Moline Insurance is adept at helping people limit their exposure to risk, putting them in the best possible position.
Dan summed up their approach, stating, "It's just about people being kind to each other and doing the right thing."
An Austin Adventure
As a new resident of Austin, Dan has been exploring the local delights with his faithful canine companion, Maggie. He's found perfect spots for Maggie to run freely in local parks, and Dan enjoys every moment spent there. He even has a sidecar on his motorcycle for Maggie, hinting at the possibility of seeing them in next year's Independence Day parade.
---
CW MOLINE INSURANCE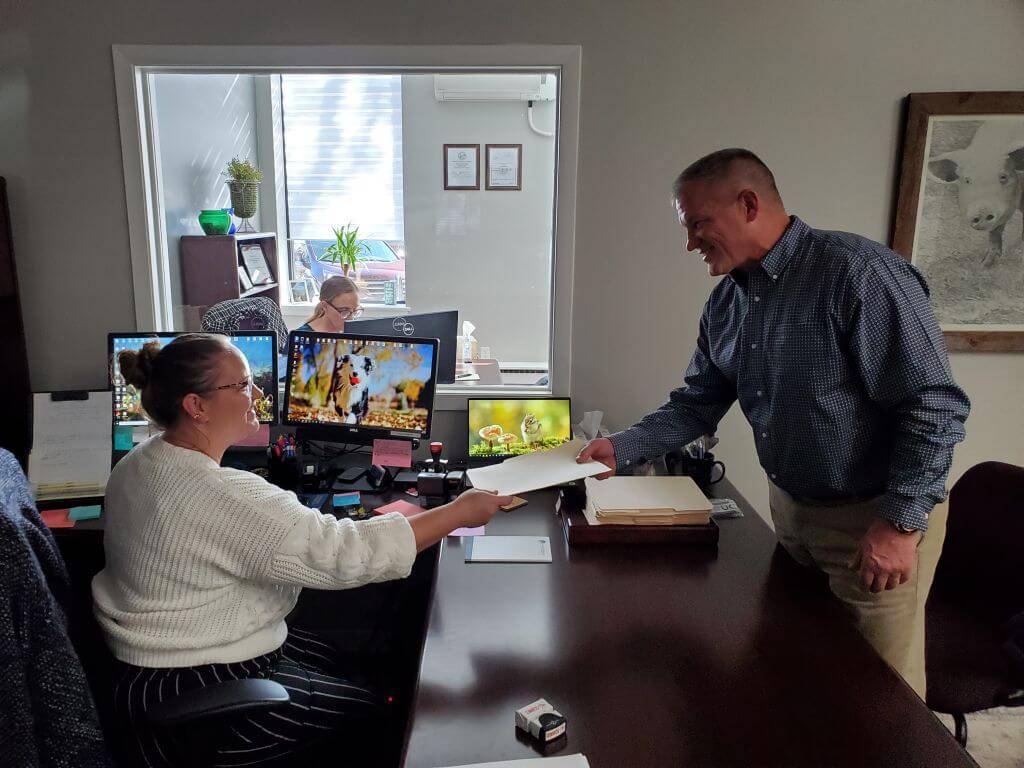 Dan Strong and staff at CW Moline Insurance, 401 N Main St, Suite 2
Austin, Minnesota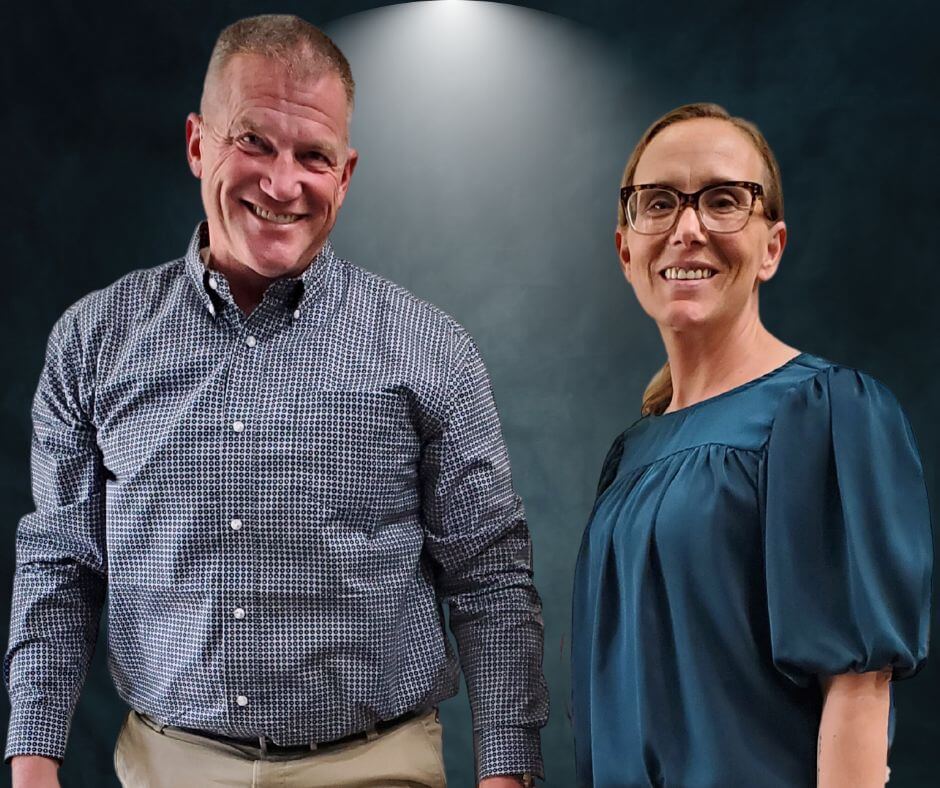 Dan Strong and CW Moline Insurance agent, Jena Niemeier.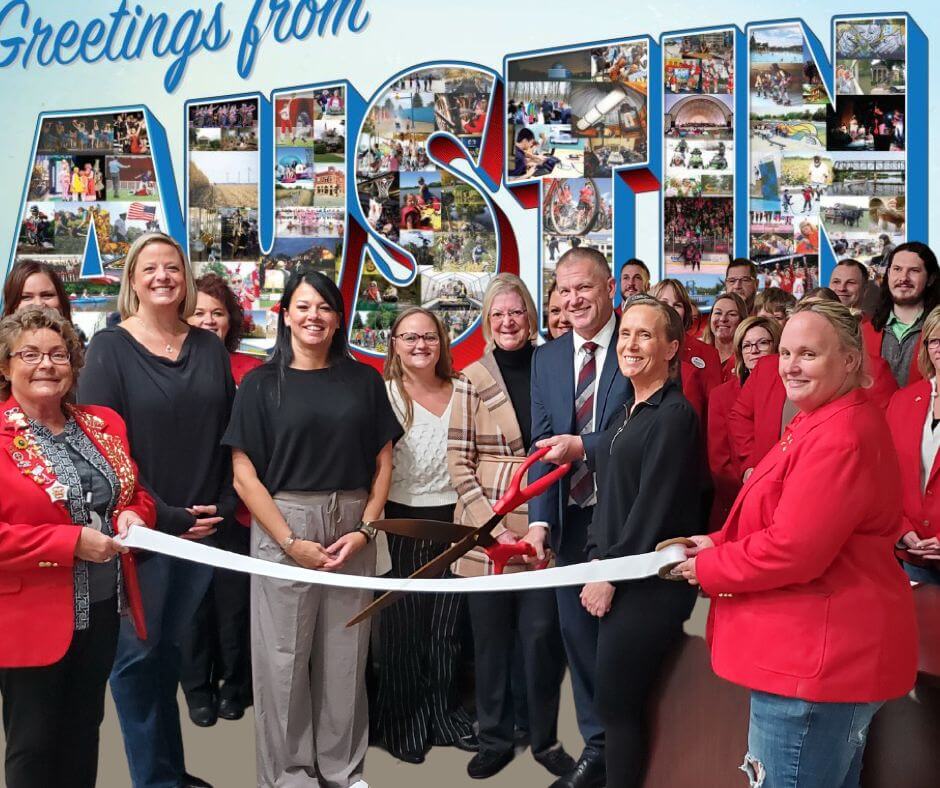 CW Moline Insurance is a proud member of the Austin Area Chamber of Commerce.