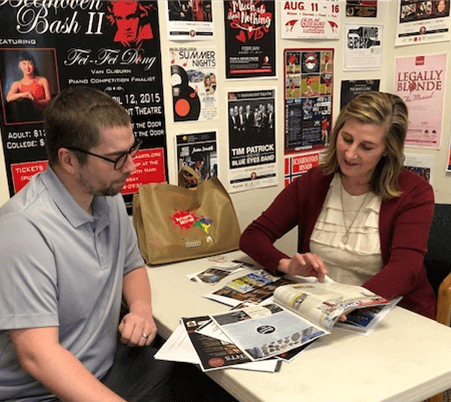 HoW The Community Concierge HelpS Newcomers
Averaging more than 200 newcomer meetings each year, the Community Concierge helps newcomers in several key areas:
Rental housing
Employment for trailing spouses/partners
Childcare
Personalized community tours / orientation
School enrollment
Networking and interpersonal connections
Introduction to activities, service clubs, churches, volunteer opportunities, and more 
About The Community Concierge PRogram
The Community Concierge program is funded by the Hormel Foundation, Hormel Foods, Mayo Clinic Health Systems, and the Austin Area Chamber of Commerce, in addition to other local businesses.
Welcoming & Integrating Newcomers to Austin
Our Community Concierge program helps newcomers find housing, employment, and resources leading to meaningful connections in Austin.
Employers who want to attract and retain talent need to ensure their workforce puts down roots in Austin. That means professionals new to the area need to love where they live, shop and play, in addition to loving their jobs.
We offer a variety of newcomer events on a (roughly) monthly basis. Contact Kristen Olson to learn more.
Welcome Bags and Relocation Packets
Professional newcomers receive a Welcome Bag filled with useful items from participating chamber members and a Relocation Packet filled with information about the community and more offerings from our sponsors.  If you'd like to be represented in the Welcome Bag, please complete the Newcomer Sponsorship form and return it to Kristen Olson.