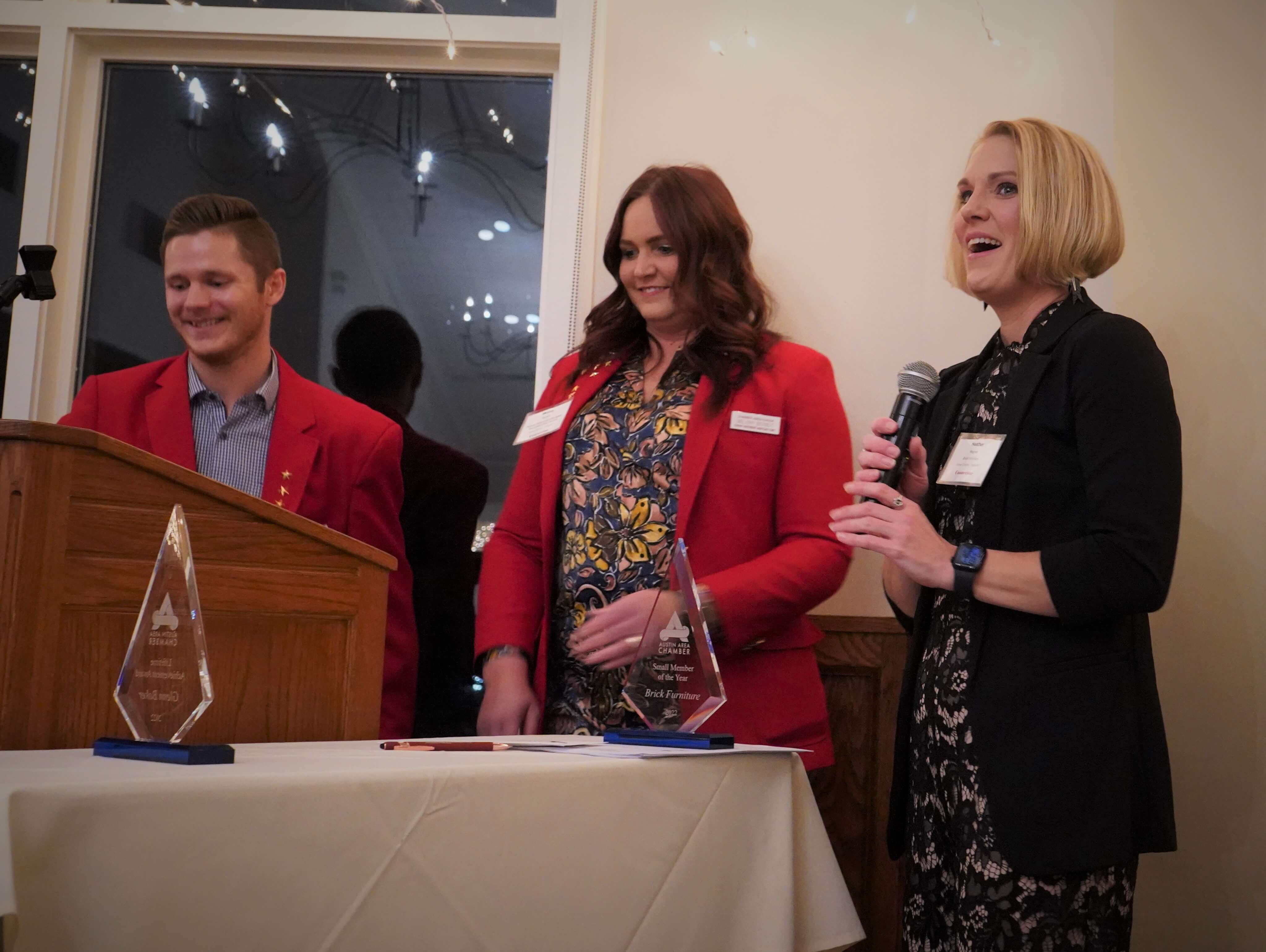 Join us for another historic event recognizing the leadership and community of the Austin area.
The Austin Area Chamber celebrates the businesses and individual leaders who inspire us, demonstrate a commitment to the Austin area, and share a vision that sees beyond business as usual.
The Austin Awards dinner includes awards for:
Volunteer of the year
Ambassador of the year
Member of the year ( Small & Large member)
Lifetime Achievement Award
In this video recap, you'll see our award-winners, including Small Member of the Year, Brick Furniture, Large Member of the Year, Nexus-Gerard Family Healing, and Lifetime Achievement Award winner, Glenn Baker of McFarland Truck Lines, Inc. Thanks again to our members and our AWESOME AMBASSADORS who make this all possible!
2022 Lifetime Achievement Award
We we were proud to honor Glenn Baker of McFarland Trucklines for his many years of leadership and giving in the Austin area.