Accentra Credit Union: For People, Not Profit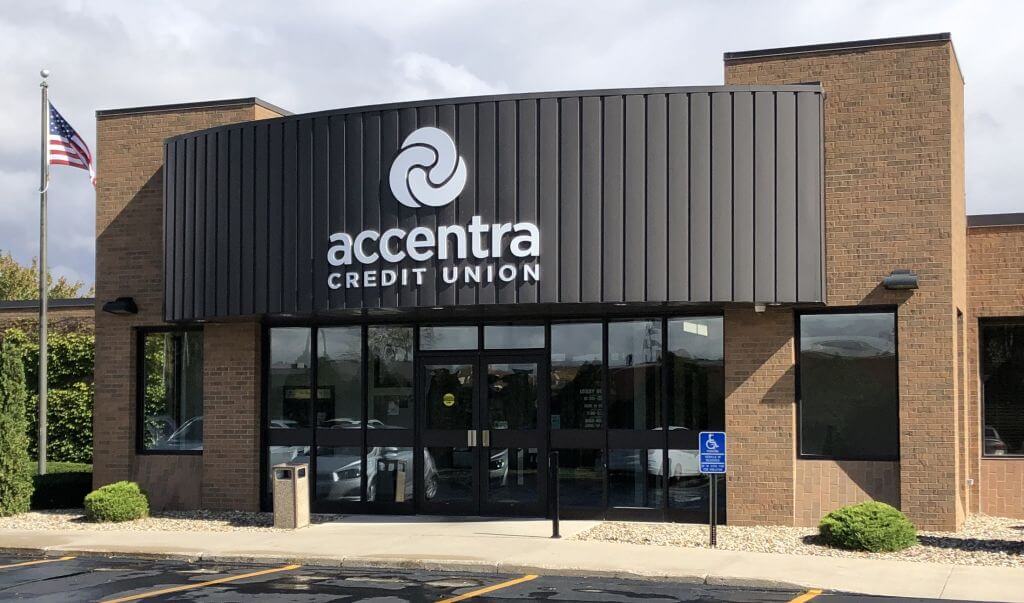 Accentra Credit Union is a not-for-profit financial cooperative in operation since 1930. Accentra manages $200 million in assets across three branches in southeastern Minnesota and employs approximately 50 people.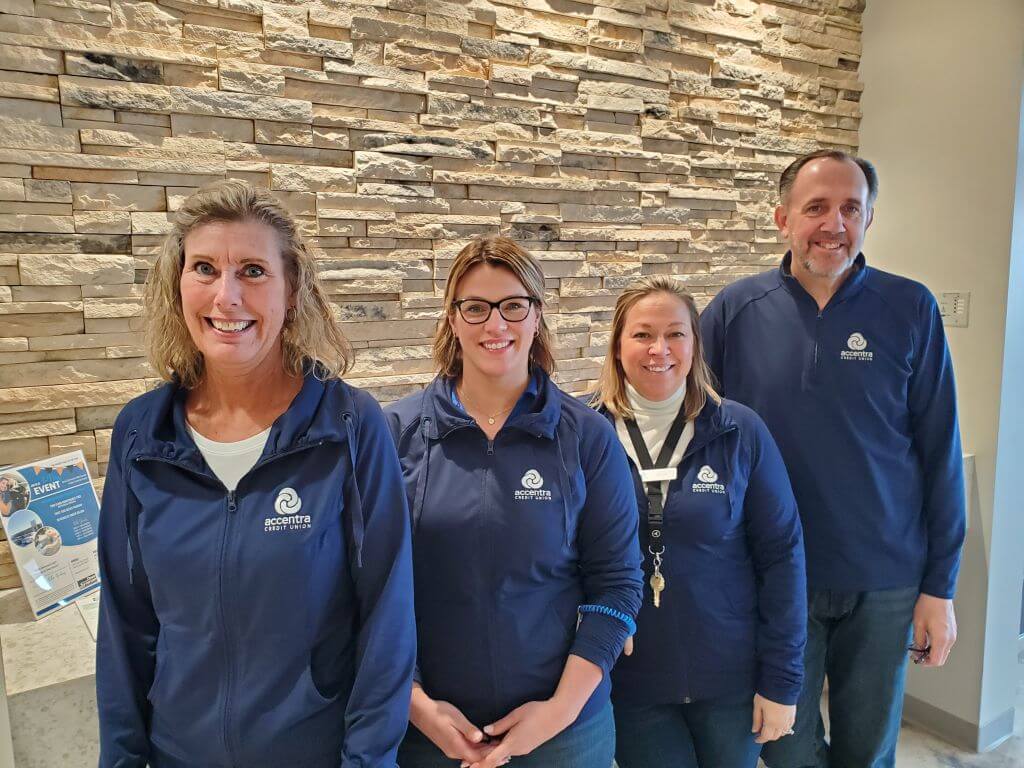 Part of the Accentra team at the Austin branch, from left to right: Terri Stough, Jenny Walker, Ericka Smith, and Paul Knorr.
Accentra is involved in many community and Chamber events, including the AMIGO Day golf outing.
Of all the financial institutions in Austin, Minnesota, Accentra Credit Union maintains the largest market share; but, as importantly, they keep their members happy.
"We're proud to have been selected by our community as the best Financial Institution in Mower County for the nineteenth consecutive year," Paul Knorr, President of Accentra, said.
And keeping Accentra's 16,000 members satisfied is what it's all about. Accentra offers many of the same financial products and services as banks, but the biggest difference is that Accentra is a not-for-profit organization.
"All of our profits go back into the credit union, creating more favorable loan rates, lower fees, and better savings rates for our members." Jenny Walker, Director of Marketing, said.
"We're focused on helping our members succeed financially," he said. We might be a little more open to working with people who are trying to improve their economic situation. That's the credit union difference in a nutshell: to know that one person can empower somebody else to succeed, reach their potential, and then together, our communities prosper."
Who Is Eligible to Be a Member of Accentra Credit Union?
"Anyone who lives, works, goes to school, or even goes to church in the eight counties of our service area is eligible to become a member of Accentra Credit Union," Paul explained. Those eight southeastern Minnesota counties include: Dodge, Fillmore, Freeborn, Houston, Mower, Olmsted, Steele, and Winona counties.
"Longtime residents may recall us as the Hormel Employees Credit Union, which started back in 1930, but they switched to a community charter, and that entity is what became Accentra. It's for everyone, not just Hormel employees."
Free Financial Literacy Training for the Austin Community
An ongoing mission for Accentra is to provide financial literacy training to the community. The failure to understand credit is one of the biggest challenges that consumers face in their finances, according to Paul Knorr, making it ever the more difficult for the average person to get ahead economically.
"We see the increase in credit card debt and other forms of interest-bearing debt that erodes personal wealth. That's one reason we offer financial literacy programs on our website for adults and kids. We're involved in more than 40 schools in southeastern Minnesota, providing financial information to kids and curriculum for them to learn about savings and the proper use of credit."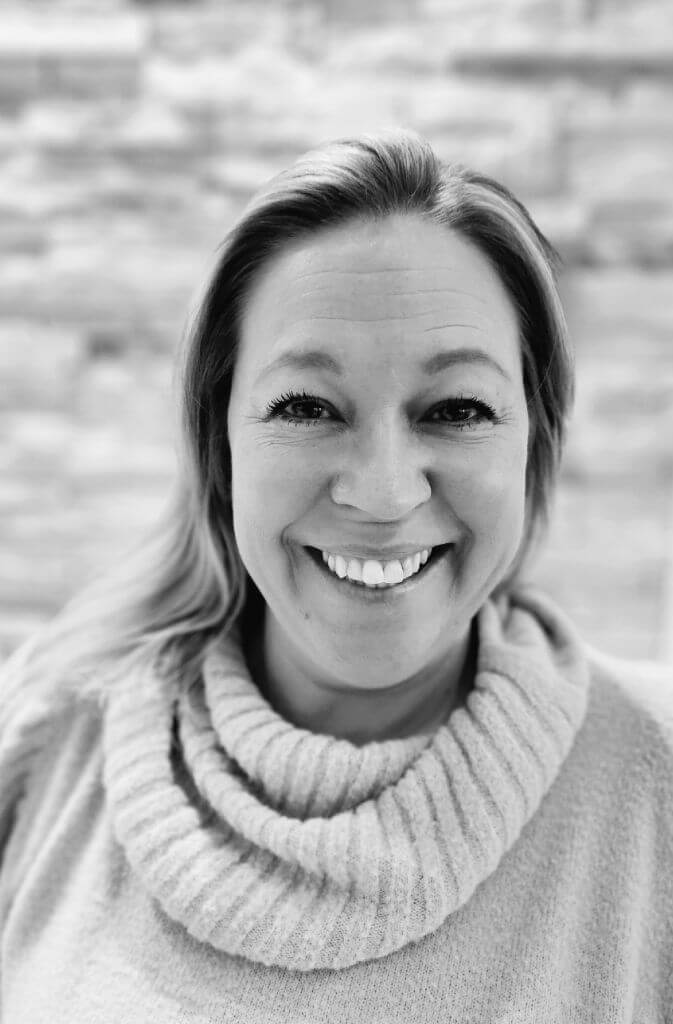 GET TO KNOW ERICKA SMITH, RETAIL OPERATIONS MANAGER
Ericka has worked for Accentra for 16 years, but she is relatively new to the Austin branch. As the Retail Operations Manager, Ericka oversees a variety of critical components for the Austin location, including operations and staff management.
"I like the challenge of my role. It lets me be hands-on with employees and helping to build customer service and relations within my team. I've done every single role within the organization other than mortgage lender, so I can still jump in when needed."
When asked what a good day looks like, Ericka responded that she consciously tries to make every day a good day – for herself and the people around her.
"Whether it's inspiring an employee or just having a great interaction with a member makes for a good day. Changing people's lives and being there to support them: those are my favorite things about being here."
As she works with the Accentra team to maintain high levels of member satisfaction, she said they're already building on a good foundation. "I couldn't ask for a better team. They're all amazing, and they're all here for the right reason. And they all know we're here to serve our members. It's a blessing that we get to serve our community."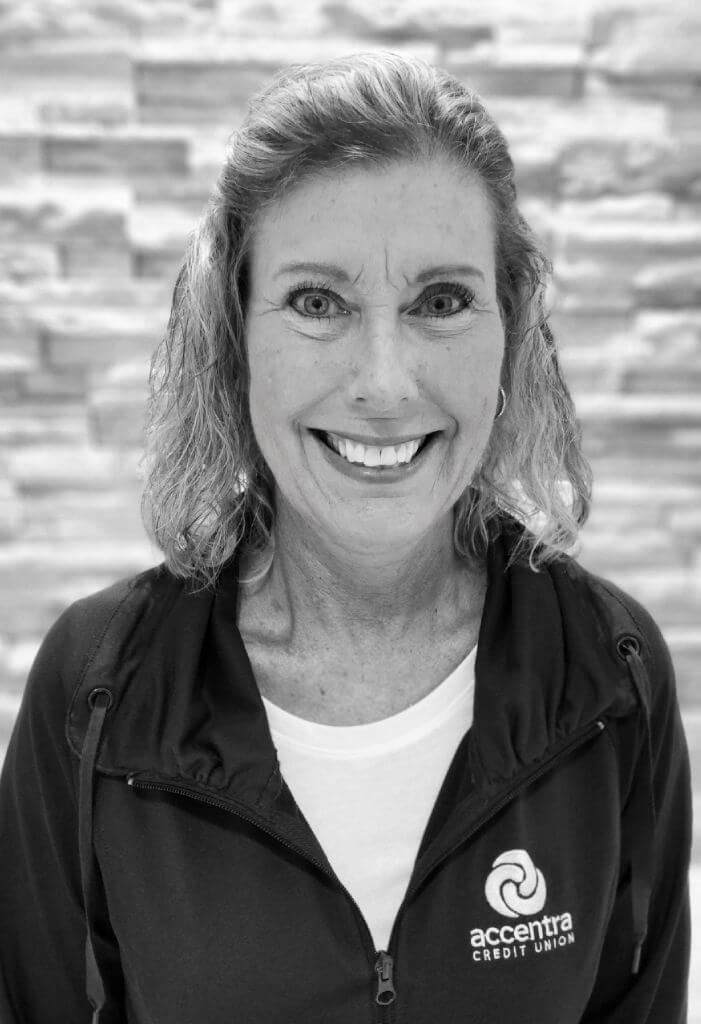 GET TO KNOW TERRI STOUGH, COMMERCIAL LENDER
Terri Stough has been with Accentra for more than 12 years. In her role as Commercial Lender, she makes business loans to Accentra members, whether it's to buy an investment property, a rental unit, or to purchase new equipment.
"Many of our loans are made to owners of rental properties with multi-family and single-family dwellings," Terri explained. "A lot of these people started small and have grown."
"Typically, the credit union is going to be more favorable for an interest rate and lower fees. Our decisions are made here in house. We don't outsource any of that. It's all about the relationship."
To get a loan from many banks, you need to check all the boxes of a specific set of criteria, and if you can't check them all, it's an instant no. At Accentra, it's all about the membership and what we can do to break that box. If I haven't been able to help somebody with a loan request, we still work with them on a plan so they can get what they need."
Terri said she loves living and working in Austin.
"I love that Austin is a community that keeps its small-town charm, while still being big enough to give something for everyone. We've got everything in town that we need."
Mayo Clinic Health System-Albert Lea and Austin provides Austin-area residents a prerequisite for a thriving economy – local access to quality healthcare. One Hospital, Two Campuses Mayo Clinic Health System-Albert Lea and Austin offers a wide range of services. These include primary and specialty care, women's health and specialized maternity care, surgical services, mental health,…