Sevita | REM Woodvale Helps Disabled Adults Feel at Home
Sevita | REM Woodvale makes disabled adults and children feel safe at home with supported living and residential services that foster daily living skills and community integration. 
---
"We serve people with a broad range of diagnoses," Eston Brown explained. Eston is the Regional Director for Sevita | REM Woodvale, with locations in Austin, Owatonna, Kasson, and Albert Lea. "Our residents may have been born with a disability, or they may have experienced a traumatic brain injury, or they may face persistent mental illness."
The unifying feature among all of Sevita REM | Woodvale residents is that each of them requires some level of assistance with their daily living activities.
"We provide them those services in a residential setting," Eston said. "They are at home in communities, not isolated in a locked institution. Ultimately, it's about increasing our residents' sense of independence and stability within a community like Austin."
Support at Home for Disabled Residents
Each of home of three to four residents is always served by one or two staff members on duty. Sevita | REM Woodvale staff help residents with a range of activities, from shopping and budgeting, medication administration, and fun activities, like doing crafts or going bowling, or going to the county fair.
"There aren't many jobs I know of where you get to take your residents to an Eagles tribute concert or to fireworks or for a picnic and get paid for it," Eston said. "It all starts with simply caring about other people."
Many Sevita | REM Woodvale employees start off in direct care as they go to school for nursing, to get their LPN or RN, and they end up becoming LPNs or RNs, and they stay at Sevita—or, like Emily Kunert, they move into supervisory and leadership roles.
Over the past 13 years, Emily, an Austin native, started working with direct care for several years, then became a Program Supervisor overseeing one home, then she became a Program Director overseeing four homes, and now she is an Area Director for all of Owatonna and Kasson. Emily admitted she wasn't looking for a career in healthcare while she was in college.
"At the time, I wanted a job that would accommodate my school schedule, but I really enjoyed working with the individuals."
Making a Difference with a Career in Direct Care
Emily explained that those unfamiliar with direct care need to adjust to the work environment.
"It's different than working in a retail or the food industry. You're working in somebody's home. By providing important, hands-on care, you're a big part of these people's lives. You get to know about them—their favorite foods, favorite outfits, favorite holidays—and you learn how they prefer to receive service. For one client I waked in the morning, I spoke in a very quiet voice, because that's what she preferred. You get to know their routines, and it's part of our job to make those routines run smoothly."
Healthcare support is another critical service direct care professionals provide. They help clients with medication administration, treatments, monitoring for health changes, and taking them to medical appointments.
"But then there's the social component, like going out to a movie, going out to eat, going shopping, or helping them budget," Emily said. "Every interaction is an opportunity to develop social skills or to support daily living skills."
Flexible Schedule for Many REM Woodvale Positions
Emily mentioned that many direct care professionals like the scheduling flexibility.
"Because we provide 24-hour care, our positions can be a good fit for night owls and students. We have parttime and fulltime positions, and some are just every other weekend. Retirees are also excellent candidates: they may want something that's very part-time, and yet they are some of the best staff we have."
Regardless of the work schedule, compassion is the number one skill direct care professionals need.
"It's rewarding seeing the difference that we make every day. Anybody who really wants to make a positive impact in somebody's life should consider a role as a direct care provider with us at Sevita | REM Woodvale.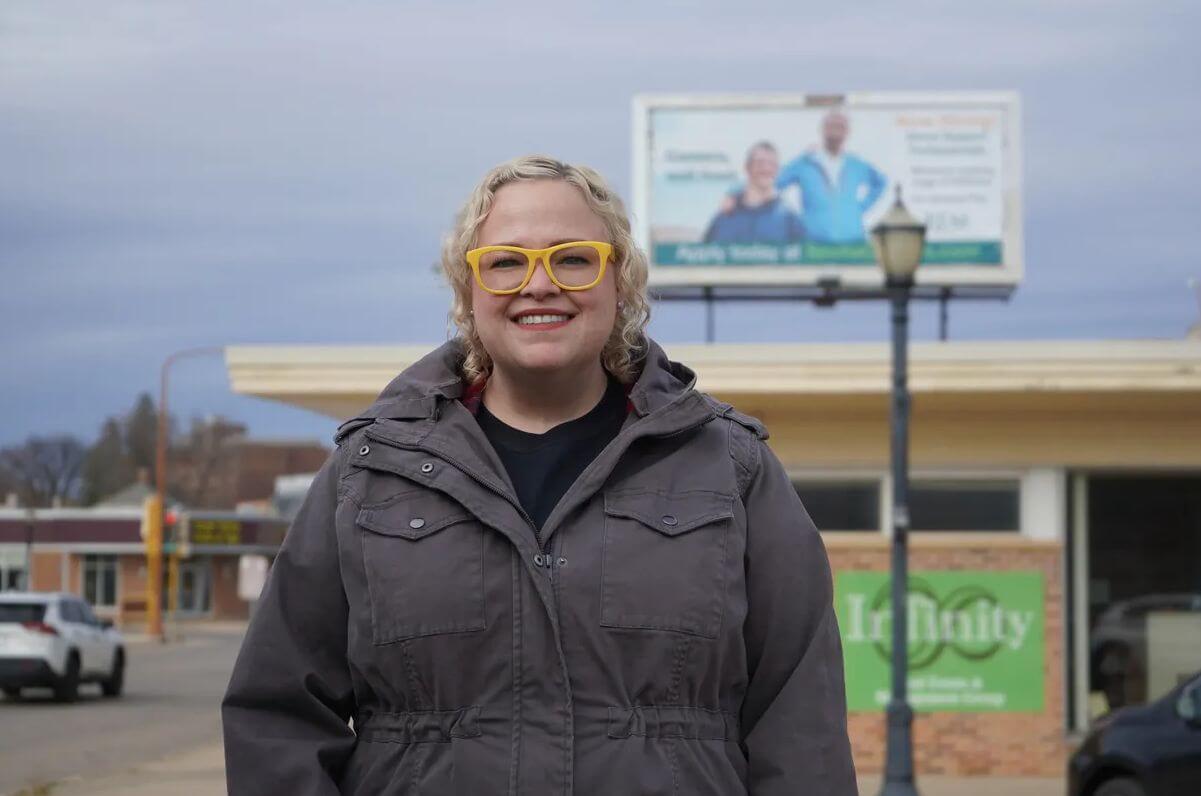 Emily Kunert, Area Director for REM Woodvale.