Getting Comfortable at Brick Furniture
Brick Furniture is a downtown landmark at 504 N Main St in Austin. With its four floors of furniture, mattresses, and home decorating accessories, the selection seems limitless. If they don't have something in stock that you want, they can order it.
---
What Shoppers Love About Brick Furniture
Real-world shoppers rave about their experiences with Brick Furniture, giving the store a 4.9-star rating (out of five stars). Consistently the reviews mention friendly and helpful staff, quality furniture options, and excellent delivery.
Check out Brick Furniture's Google Reviews here.
When In-Person Shopping Matters (aka "Not Everything's Better Online")
Shopping online makes sense for some things, but not for your sofa or a mattress. Heather Wagner, owner of Brick Furniture, said she has worked with more than few customers who came to Brick (in person) after receiving furniture from online shopping they didn't love.
"We get people who ordered their beds online, for example," Heather recounted. "They find out the bed isn't comfortable or doesn't perform as advertised. They'll even say, 'That's the worst thing that I ever spent money on.' Imagine the hassle of even returning a king-sized mattress to an online store. Suddenly shopping for furniture online isn't convenient or affordable."
Heather said that's true whether you're looking for a sofa, a mattress, or a recliner.
"There's just something to be said for being able to sit or lay on that piece of furniture, feel the material, to know whether it fits your body and if it's comfortable."
Not to mention that online furniture often arrives disassembled.
"It's like you need to be psychic to put some of the pieces together. That's not to say there aren't quality pieces out there, but there also the not-so-hot products, that can fall apart just from moving them around a room."
At Brick Furniture, you know you're getting quality furniture and furnishings at a fair price, while getting that free delivery we all love. No psychic abilities required.
Heather Wagner Took a Big Chance
When the previous owner called Heather to ask if she would buy the business, she admitted it was a little frightening.
"I doubted myself at first," she said. "I asked myself, can I really do this? But then I asked myself another question: would I regret not taking the chance? You don't get an opportunity like this very often, if ever in life. If I hadn't taken the chance, you never know."
Brick Furniture Riding the Pandemic
During the pandemic, people spent more time at home, and Heather said that translated into strong furniture sales.
"If someone offered me a week's vacation to Mexico or a new mattress, adios, because I'm going to Mexico every time," Heather joked. "But when we had to be home, and we couldn't go on vacation, people really started paying attention to making their homes more comfortable and attractive. As terrible as the pandemic was for all sorts of reasons, it really helped our business."
Blue Sofa? You Can Get It at Brick Furniture
Heather recalled a customer who had been desperately looking for a sofa with a bright color.
"He'd gotten frustrated looking other places and almost gave up because the other places told him he wouldn't find the color he wanted. It's not something that many other stores are able to stock and might not be willing to order, because they stick to a certain color palette."
But then he found Brick Furniture.
"He told us, 'I want either a blue or a red sofa.' Guess what? We ordered him a blue sofa. I didn't have the exact color match for him on the floor, but I was able to order it. He was pleased with his new sofa. That's part of the fun or the joy of doing what I do."
Heather's Favorite Furniture Styles
Heather's personal tastes run toward modern styles and unique pieces.
"I like things that are contemporary, with clean lines. One of my favorite things is a high-gloss blue desk. You won't walk into anybody else's house and see this blue desk. And that's how I buy for the store. Not everyone wants to walk into their friend's house and see the same sofa or the same dining room table. Everybody has a unique style. I like patterns, I like mixing colors or sometimes styles or wood tones. I bring those type of options into the store to help people realize they can take chances. Maybe you have oak in your house, that doesn't mean the dining room table has to be oak. It doesn't mean the end tables and the bookcases must be the same wood or finish color. Don't be afraid to mix it up, because that's how you show your personality."
Brick Furniture Loves Giving Back to the Community
Heather said she loves how Austin maintains a hometown feel even as it has grown.
"People in Austin look out for one another. It's important to me be able to support our community.
I'm fortunate to be able to, to do that more now than I have in the past. Whether it's supporting fundraising benefits or whether it's supporting area schools, I try hard to support them. So many people have supported us through the years."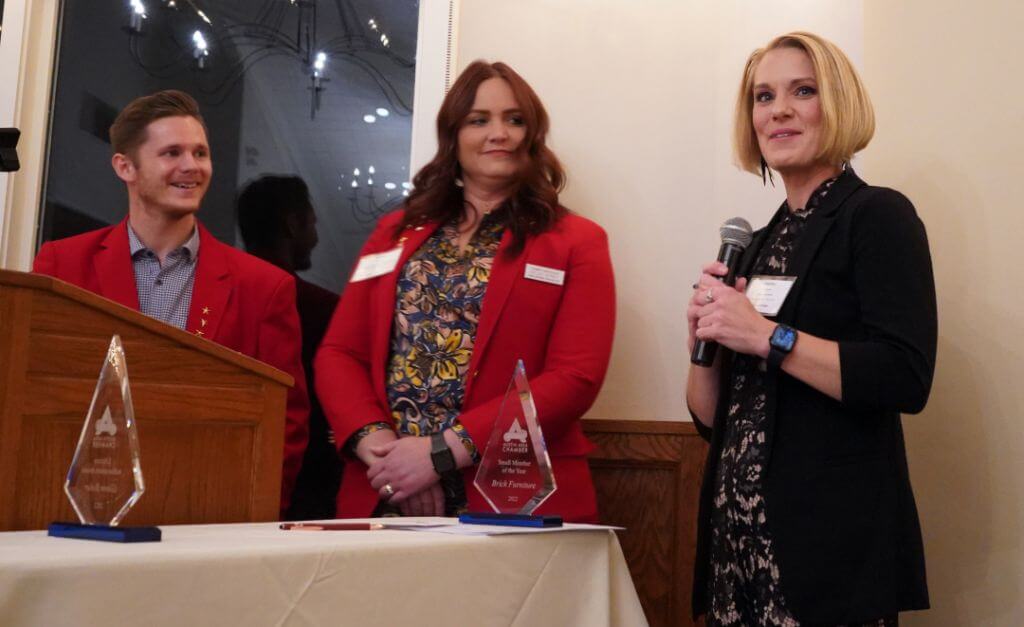 Heather Wagner accepts the Small Member of the Year Award for Brick Furniture at the 2022 Austin Awards Dinner.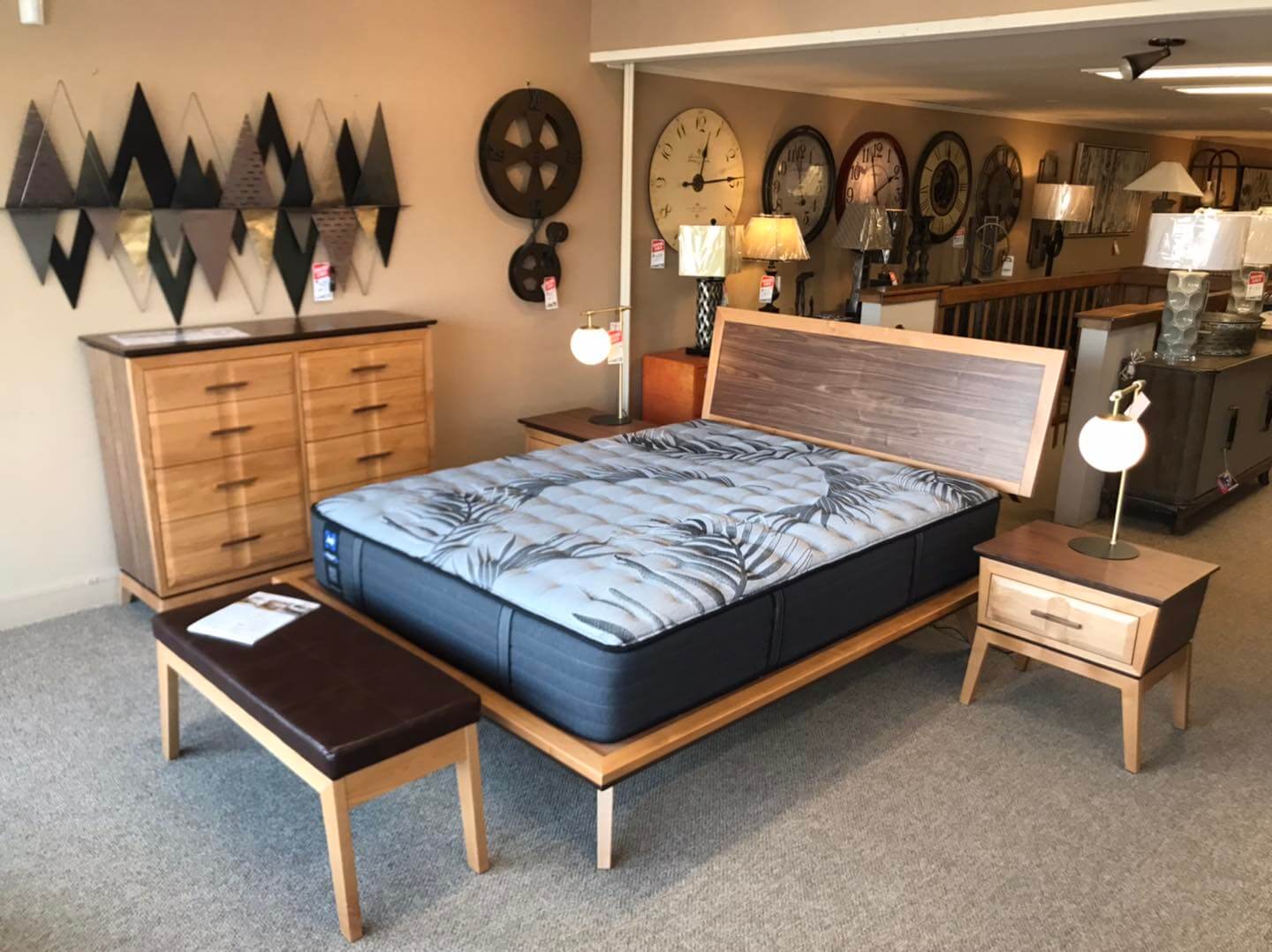 Heather likes the clean lines of mid-century modern furniture design.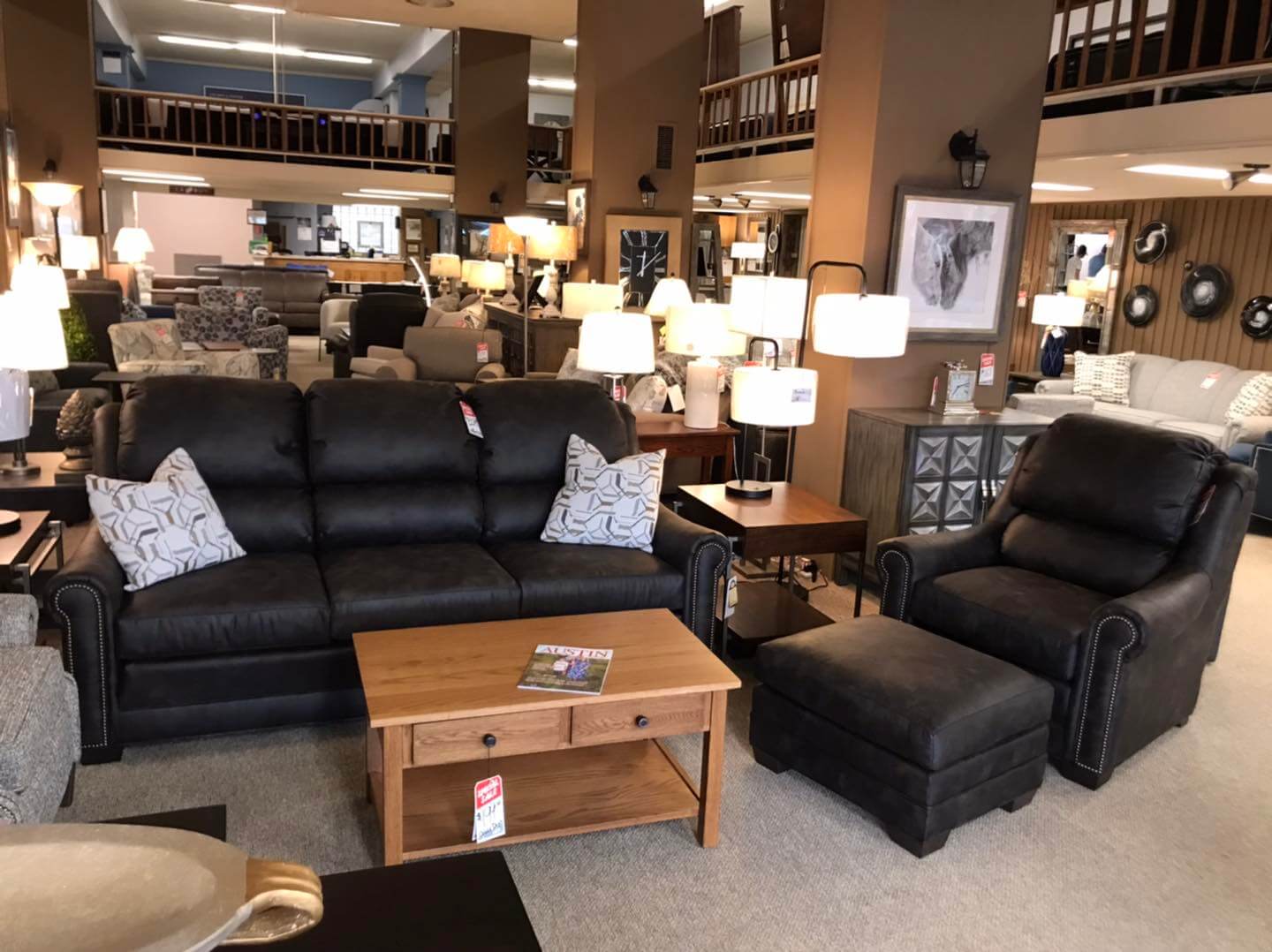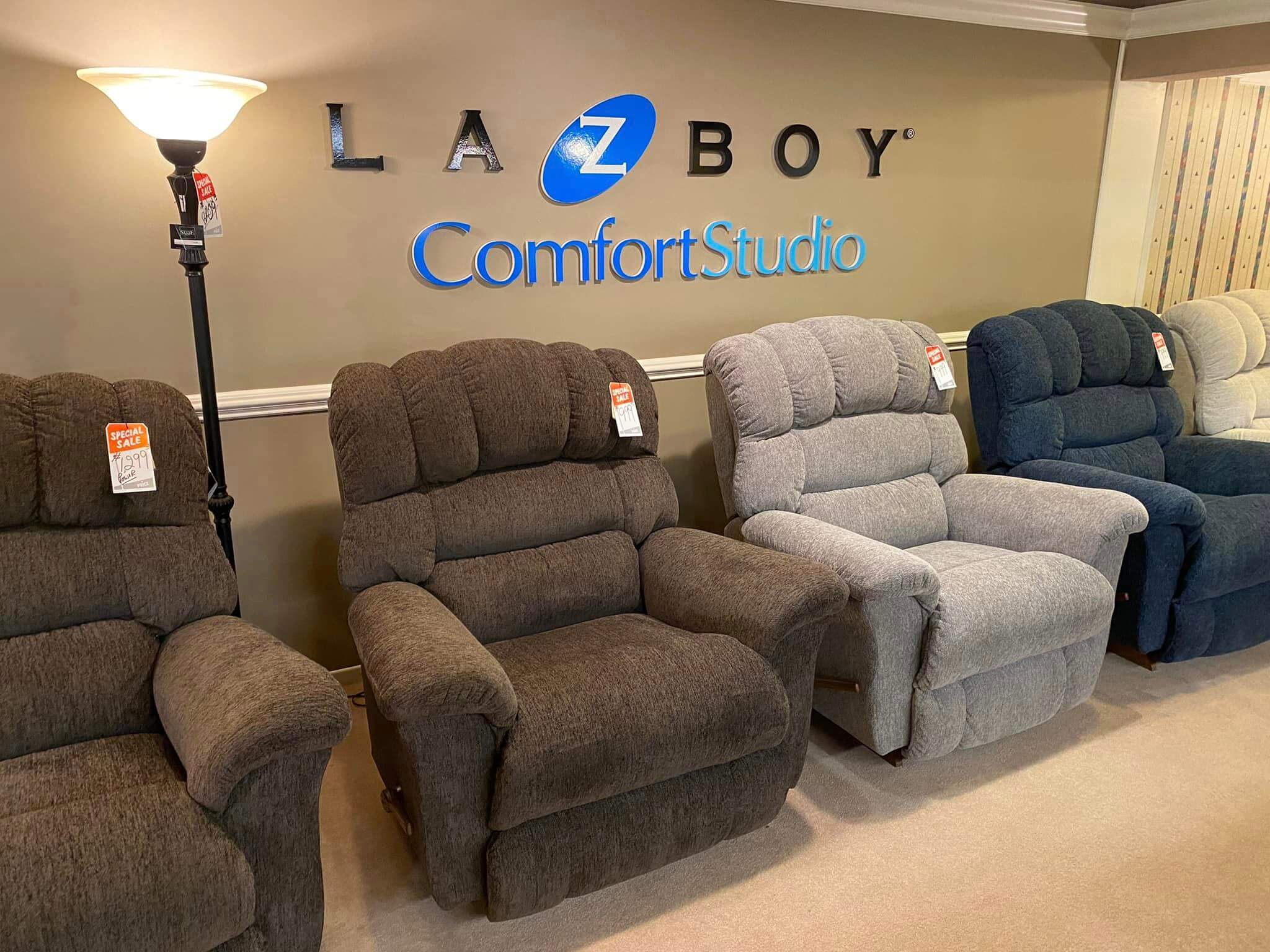 Other Business Spotlights