Wolfe & Co. Beauty, Art, and Heart
Wolfe & Co. is a collective of Beauty & Art, with six booths and two suites, each representing a unique, individual business, including:
"Many of our services are on the technical, expert side that may be difficult to find in a small town in southern Minnesota. All of our artists represent their own independent businesses, but we gathered together because we are like-minded and moving towards the same goal."
That goal is to provide the latest specialty services from a team of experts who continue to learn about new beauty products and the latest techniques.
"It takes an artistic mindset to take one thing and transform it into something else, whether it's sculpting in clay or creating a hair design for a client. Our collaborative team members are more than hair stylists, they are true artists."
Sarah described Wolfe & Co.'s clients as being fashion-aware.
"Our customers are looking for something they may have seen on Instagram. They're looking for newer trends," Sarah said, but Wolfe & Co. isn't just for young, trend-oriented clients. Older folks can benefit from the specialty beauty services, too.
"I do a lot of gray blending or taking women who have colored their hair for so long back to natural so they don't have to do that anymore."
But wait! There's more. The services don't end with hair and lashes at Wolfe & Co. Stephanie Meyer (Medical Director) and Abbey Beranek perform advanced services in Botox, Fillers and chemical peels. They also carry medical-grade products from SkinMedica.
In addition to specialized services, Wolfe & Co. features exclusive product lines, such as:
Pulp Riot Haircolor
Amika
Olaplex
STMNT Grooming Goods
SkinScript
Lanza
Morrocan Oil
One way Sarah finds satisfaction is through the happiness of her customers. She described how thrilling is to see a customer's face light up.
"Take hair extensions, for example. The happiness it brings to someone who has been trying to have long hair and can't, it's just a huge confidence boost for them."
Sarah explained that she dived into Wolfe & Co. to put her education and experience to work for her clients and for a talented group of likeminded aesthetic artists.
"All the training I had and the education I provided to others as an instructor wasn't providing the personal growth I was looking for."
Now Sarah finds joy in the moments with her clients.
"The biggest reward is making people feel beautiful—even if they don't believe they are. Sometimes our clients don't have a chance for one-on-one time with others. They really look forward to seeing us because we may be the only person that talks to them that day or that touches them. We're passionate about our jobs and what we do to help people because we want to give them confidence."
---
Wolfe & Co. is located at 128 3rd Ave NW in downtown Austin. Follow them on Instagram.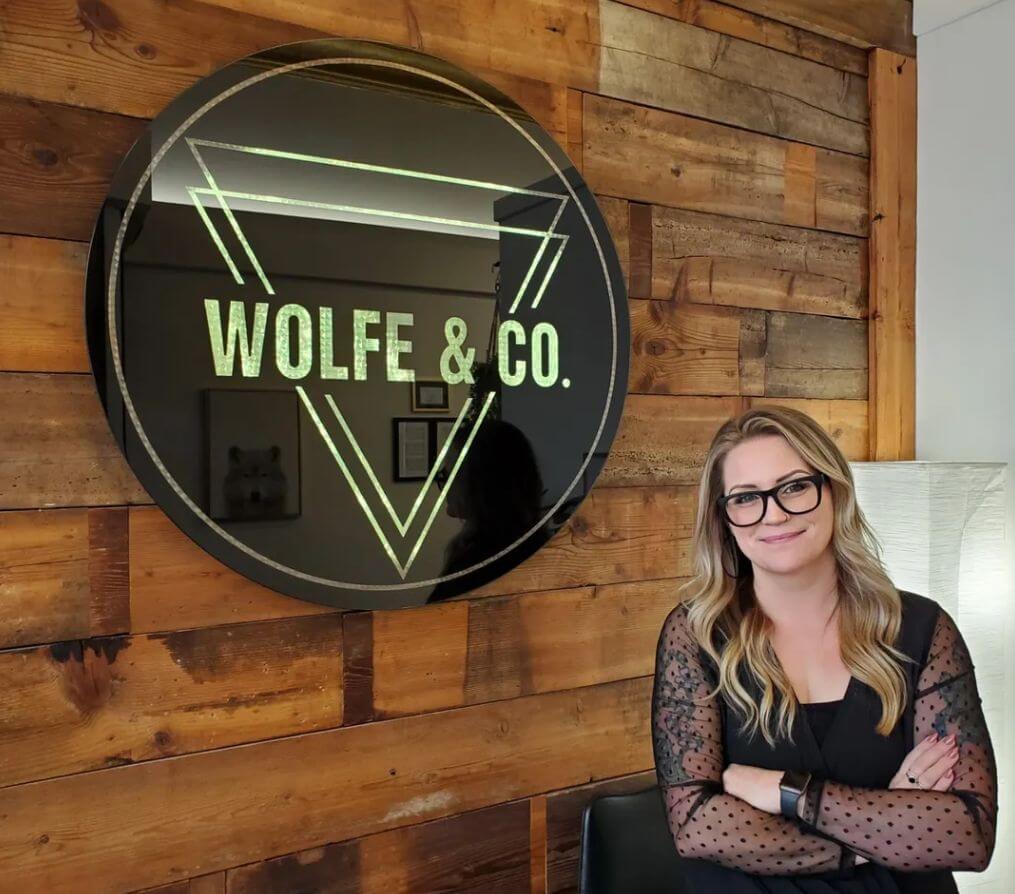 Sarah Wolfe is the owner of Wolfe & Co. She described it as a specialty booth-rental salon with a twist.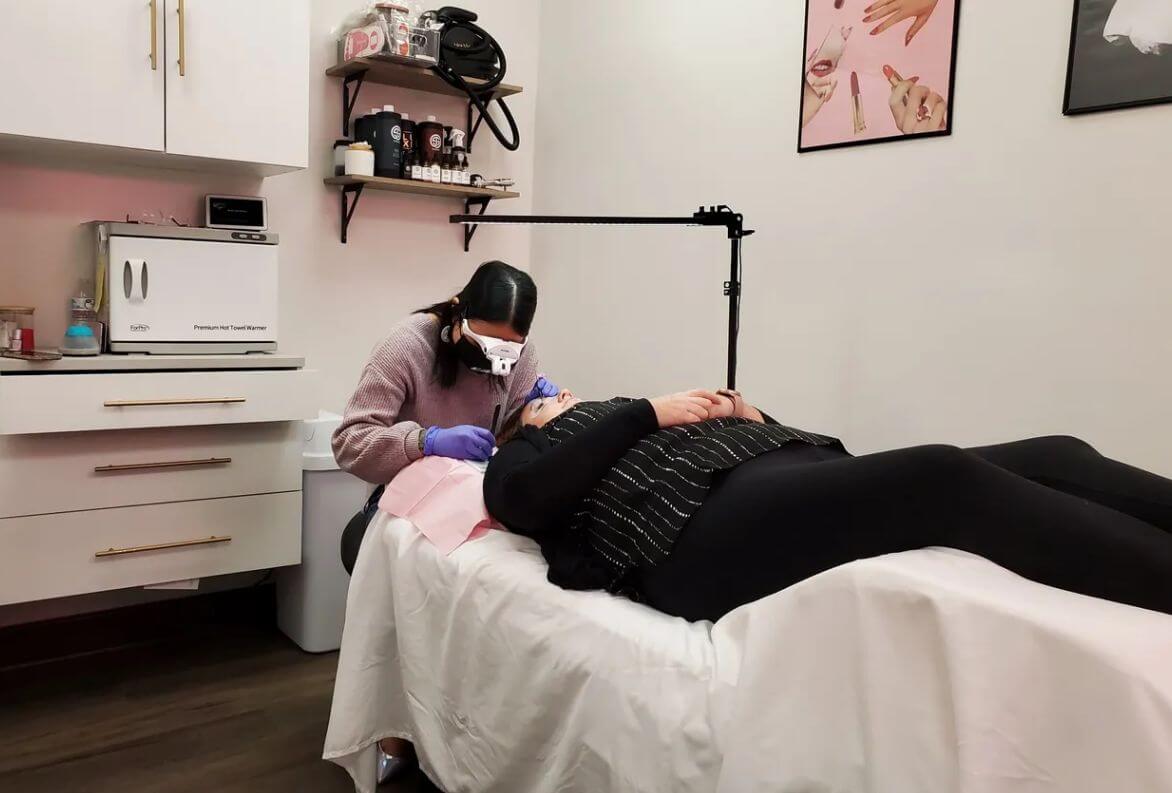 Jordan Lynn Parks performing a lash extension.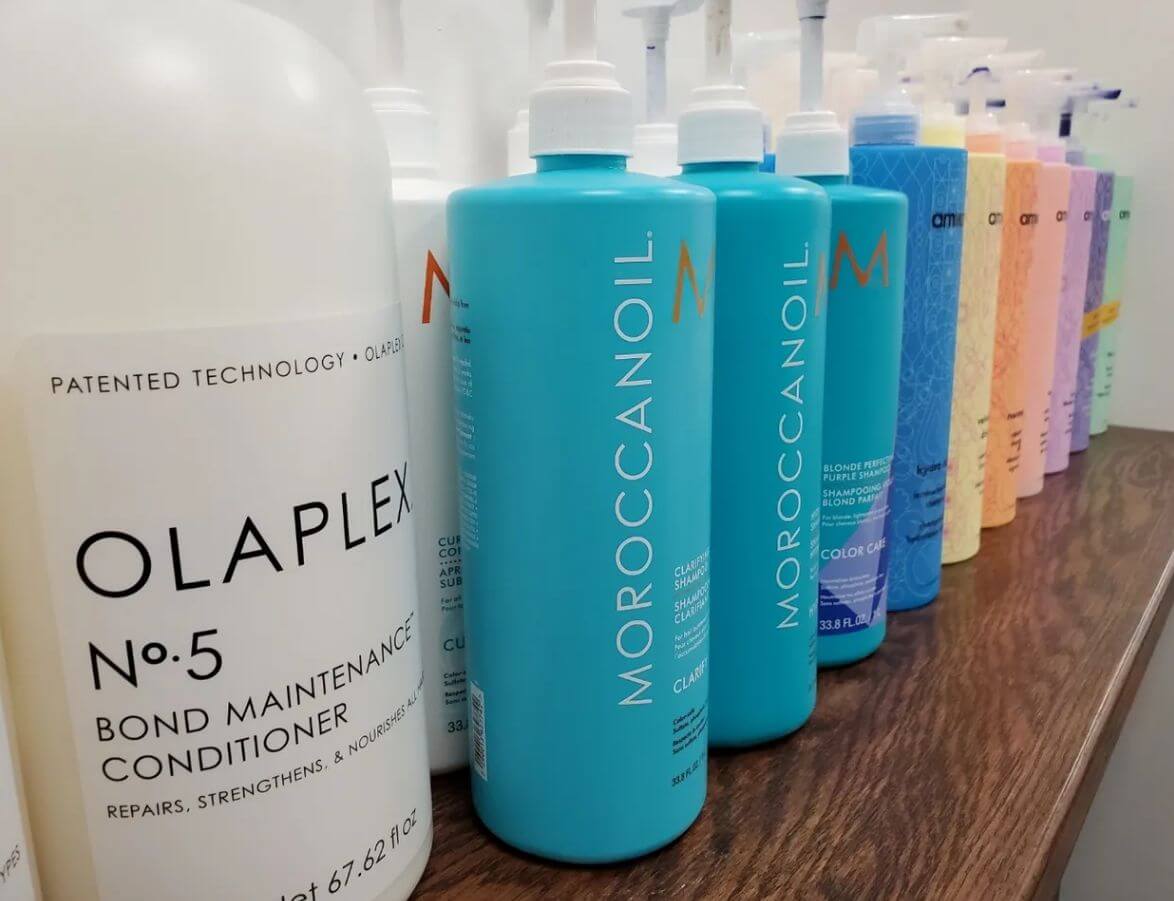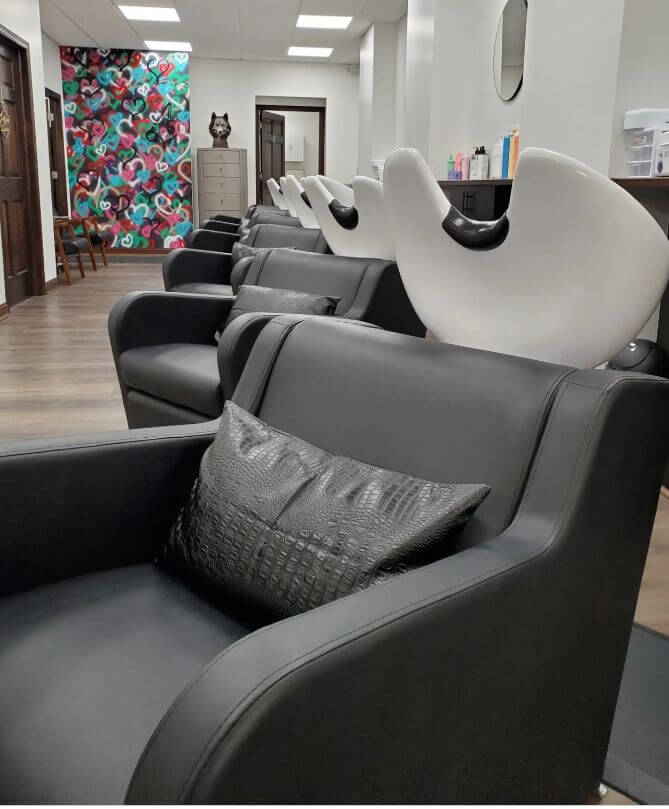 Wolfe & Co. provides the latest specialty services from a team of experts who continue to learn about new beauty products and the latest techniques.