Akkerman Digging Deeper in the Community
You might never suspect Brownsdale, Minnesota is home to one of the leading manufacturers of custom tunneling and pipe jacking equipment in the U.S. But thanks to the efforts of a team of skilled production workers and technical design and sales staff, Akkerman, Inc. delivers the tools used internationally for water, sewer, storm, energy, and utilities projects.
Their market is on-line, on-grade, gravity sewer tunnel installation underneath a critical piece of infrastructure or obstruction, whether it be a railroad or river, where accuracy is critical. Their equipment can tunnel up to 2000+ feet and be within an eighth of an inch. Recent advancements in technology allows them to achieve this level of accuracy on both vertical and horizontal curved alignments.
Akkerman offers a standard product line that often requires customization due to the variety of pipe material and diameters as well as project geology. Additionally, some of their products are controlled remotely from a control container on the surface.
"There's a lot of innovative technology in our machines in our product lines," Justin Akkerman, President, explained.
That means Akkerman project teams experience an exciting variety of projects – from start to finish.
"Taking a project from plan to saw cutting, welding, machining, our team can see it go through the shop. That's a real point of pride," Justin said. "We're not just selling a part of a machine that fits into some other assembly. We're building a system from design to operation. We deliver the final product to our customers and train them in on it."
Because they're plugged into the complexity of each project they design and build, Akkerman employees – from CNC machinists to Project Engineers – are excited to hear how Customers use their equipment in the real world.
In some product lines, Akkerman competes against international manufacturers, right in Brownsdale, Minnesota, population 683. They're growing medium-sized company with a family heart.
"It's about legacy," Justin said. "The story we want to leave is the value we provide to our customers, how we treat our employees, and how we helped our community. That means everything."
With an Engineering department of 15 between electrical, mechanical systems, engineers, programmers, draftsmen, Akkerman is a growing company looking for employees who also share that commitment.
"We are always on the lookout for skilled production employees and field technicians," Justin added.
Check out Akkerman Inc.'s career opportunities here.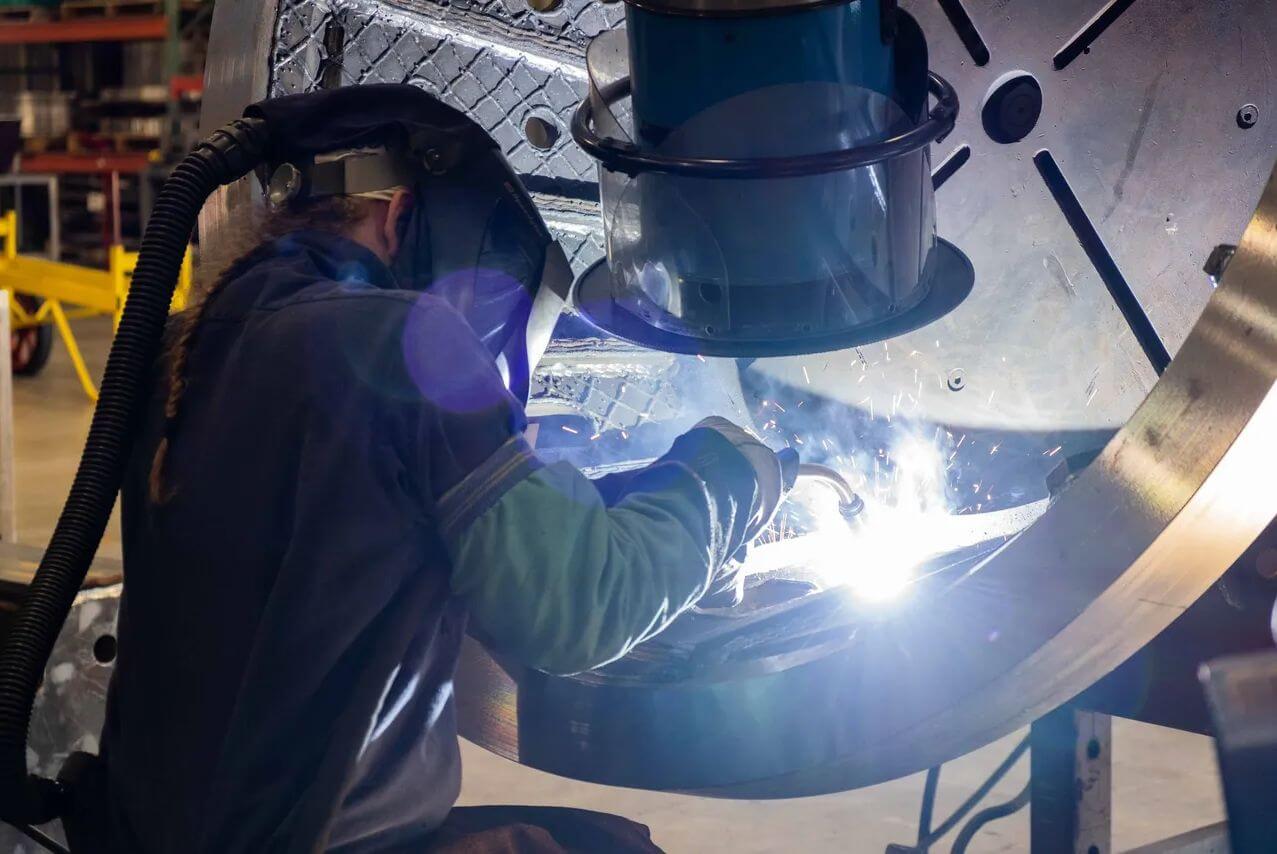 Josh Therring welding the hardfacing on the crusher cone of a 60-inch microtunnel boring machine.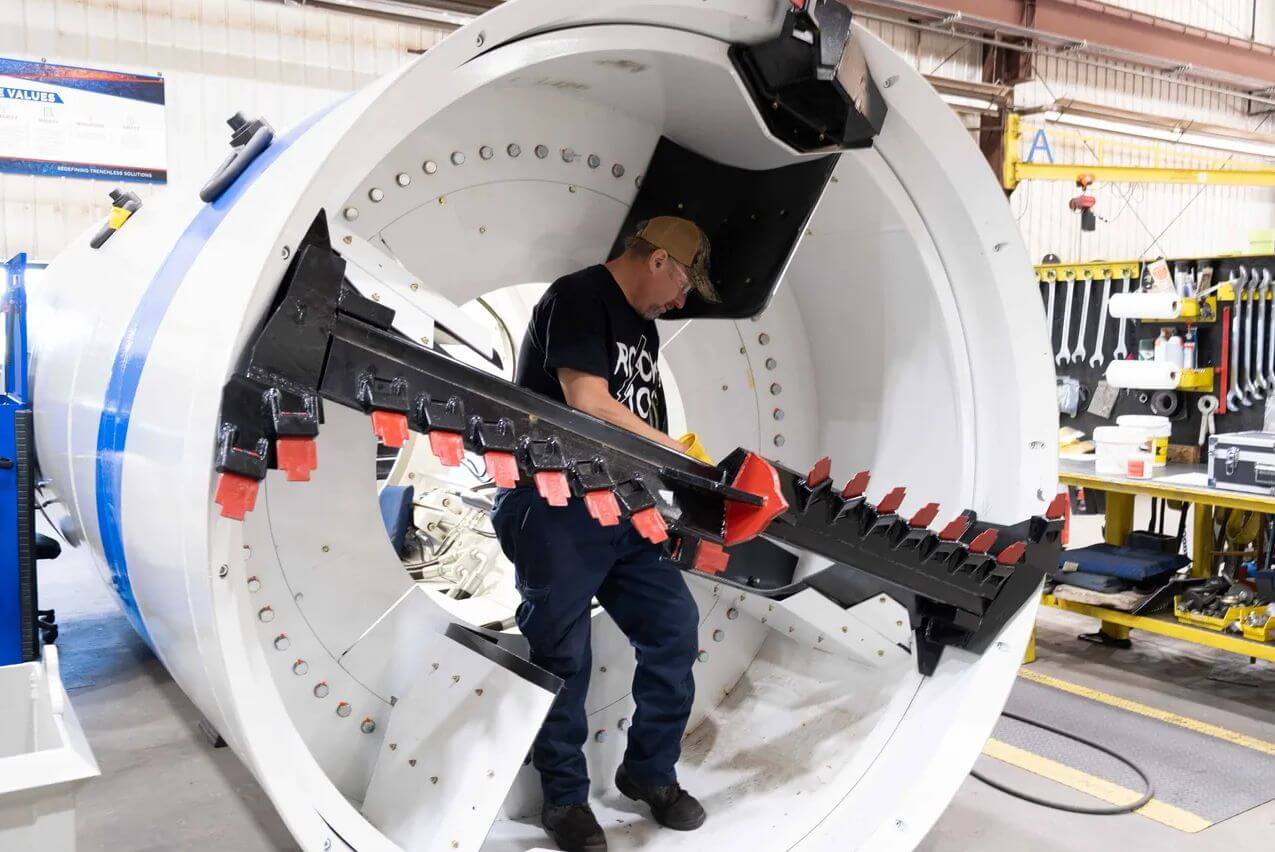 Mike Berndt going through the final checklist on assembly of Akkerman's 720 tunnel boring machine.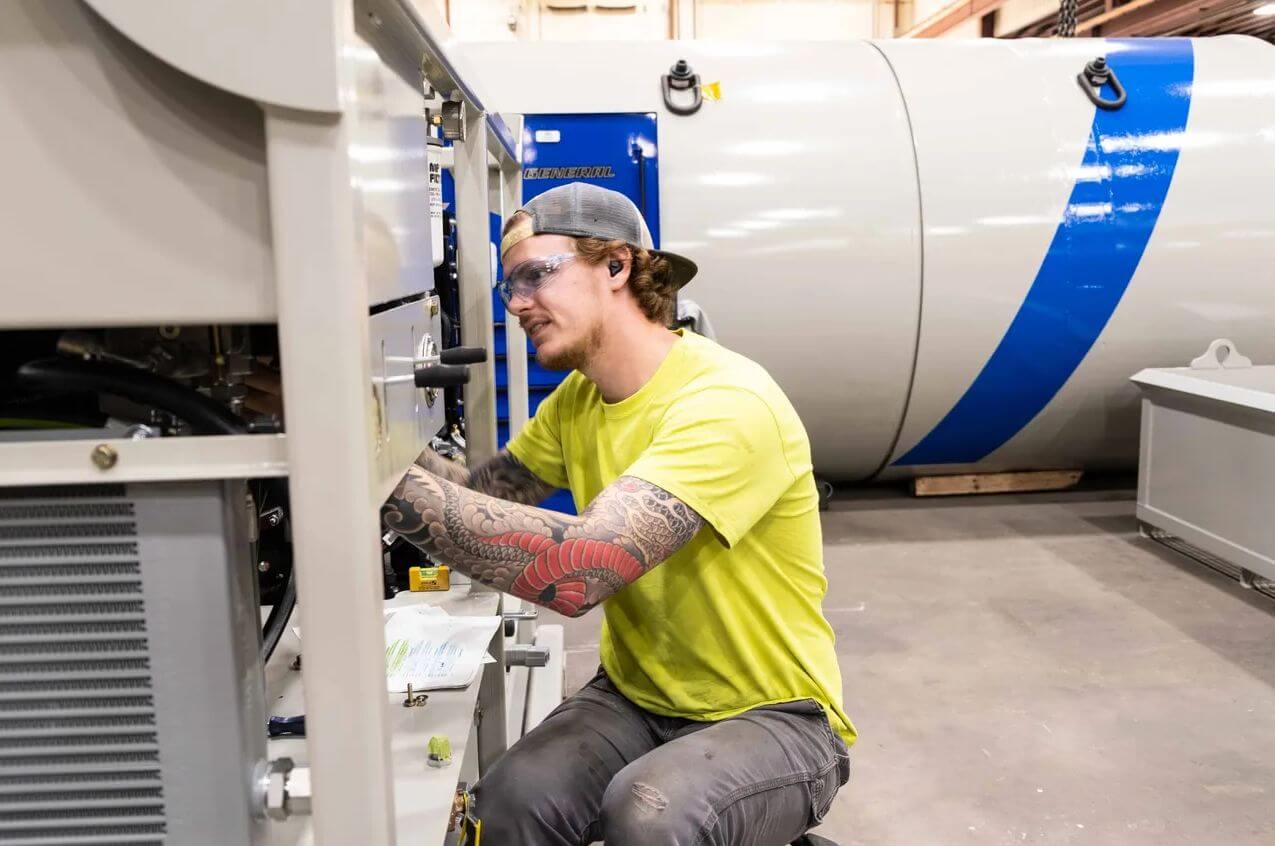 Jordan Rogers working on the final assembly of a prototype diesel powered fluids pump.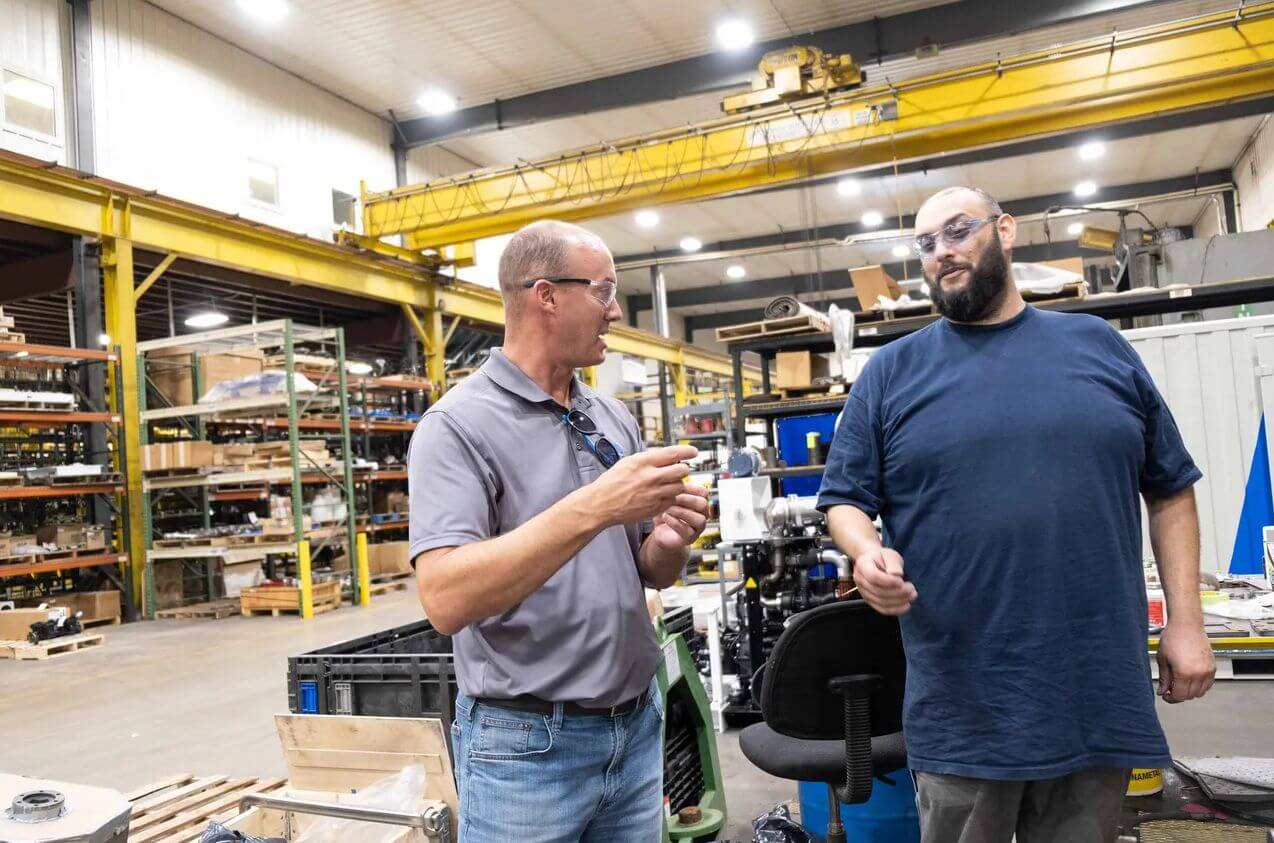 Justin Akkerman (L) and Adam Flores (R) discussing a recent field technician trip.