Tik Tok Block & Our Growing Dependency on Platforms We Don't Own
Tik Tok is a popular short-form video platform where you can watch all sorts of things in a never-stream of addictive visual entertainment. Beginning in 2016, Tik Tok took off like a rocket for individual users and Tik Tok for Business launched in 2020 to blend paid ads in with the general content stream.
Now the U.S. Congress voted to ban Tik Tok from government phones, along with 20 state governments and state-run universities, because of data security concerns about this Chinese-owned app. India banned Tik Tok altogether in 2020 for those same security reasons.
Should you flee Tik Tok? No. But, unfortunately, the call for bans on Tik Tok and the recent intaglios between Meta (Facebook and Instagram) and the U.S. Congress – not to mention the *ahem* stressful transfer of Twitter ownership to Elon Musk – is a strong reminder that those platforms are not ours.
Theoretically any one of these social media platforms (and all our content) could disappear in a heartbeat. Or a platform suddenly change how they deliver services, affecting how effective we are within those platforms; for example, on Facebook, organic reach has declined sharply.
Organic reach is when you and I post our updates without paying to boost it or to create a paid ad. Now more than ever, fewer people are seeing our organic content on Facebook because of changes to their monetization strategy – in other words, they wanted to make a lot more money.
In 2012, a business could reach about 16% of its Facebook followers without paying. Now in 2023, that number hovers around 5 percent.
Many of us rely on social media platforms to promote our businesses and build our audiences, but we don't own those platforms. Relying on them makes us digital sharecroppers, where we do the crop growing, but we don't own the land.
For better or worse, these are the fields we are given to work, but how do you buffer your business against potential shifts in a social media company's policies or viability?
Overall, the best strategy is to diversify your social media presence. I say unfortunately, because diversifying requires more time and effort, and it requires a unique approach for each platform. Instagram has a different feel from Facebook, which has a different functionality than Tik Tok.
Specifically for Tik Tok, if you are using Tik Tok to promote your business, you may want to dip your toes into Instagram Reels or YouTube shorts. These have the same video capture appeal that audiences love, but they are American-owned companies and less likely to face the intense governmental scrutiny Tik Tok is facing.
At least for now.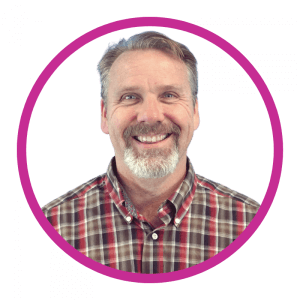 Chaunce Stanton is the Director of Marketing & Communications for the Austin Area Chamber of Commerce. He is old enough to remember the MySpace and Google+ platforms.